A Perfect Destination for Every Occasion
Awarded the most promising destination of India for corporate events, weddings, and functions, adventure & team building activities.
Looking for a luxe yet quick weekend getaway or planning to host your destination wedding like none other? Or even organizing a corporate event on a large scale? Yes, this is the gem destination located in the heart of the city and has become a must-visit not only by Puneites but all Indians. Sunny's World spread over 100 acres has a bevy of leisure offerings and around 21 wonders of Pune.
Experience the Life In Funshine at Pune's Pride Sunny's World
Spread across a magnanimous 100 acres amidst nature, Sunny's World is a different world in itself where everything has been created for the first time in the history of pune city. When Nature was being created, one of the first elements was stones, and some of these stones were so beautiful, they turned out to be world's most precious ones. Each of our avenues is as special as the stone it is named after. Experience them with family & Friends, Associates and colleagues.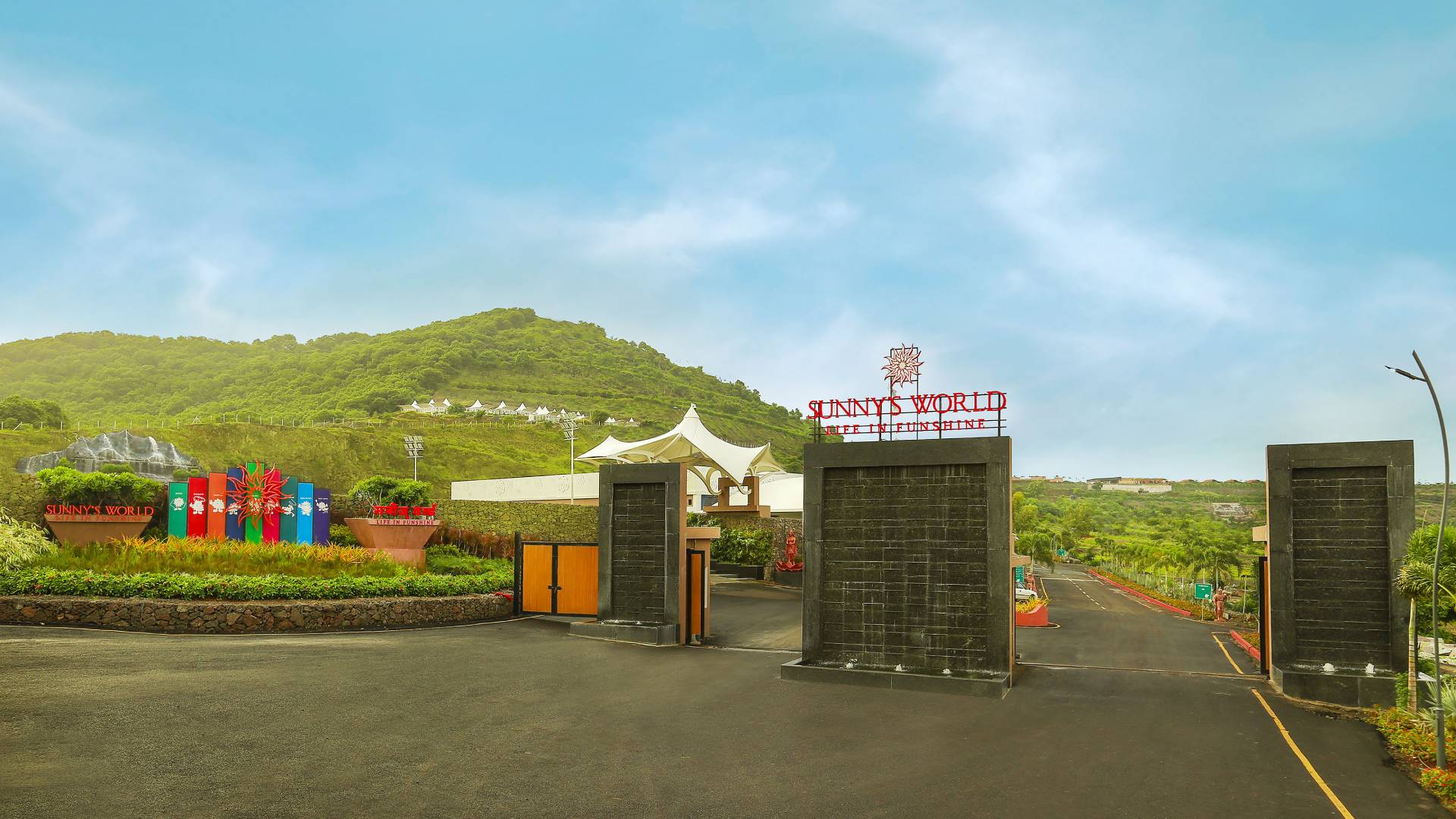 Sunny's World, Pune - Best Destination For Holidays and Events
Explore our best resorts, restaurants, adventure park, banquet halls and lawns for wedding and corporate events.
What Our Guests Say
We take pride in serving our guests with the best experience. Read what they say.
"WE STRONGLY BELIEVE BEST OR NOTHING, SUNNY'S WORLD LEAVED US BEYOND OUR EXPECTATIONS, AMBIENCE IS GREAT, LOCATION IS GREAT, WE HAVE MADE RIGHT DECISION BY CHOOSING SUNNY'S WORLD."
"CORPORATE TEAM BUILDING ACTIVITIES ARE VERY IMPORTANT IN THE CORPORATE WORLD. THE FIRST THING THAT COMES TO MIND FOR TEAM BUILDING ACTIVITIES IS SUNNY'S WORLD"
"WE CHOOSE SUNNY'S WORLD AND HAD A NICE TIME & GOT REFRESH FOR ENTIRE YEAR"
"IT'S A BEAUTIFUL ENVIRONMENT, LOCATION IS MARVELOUS AND THE FOOD IS EXCELLENT NO DOUBT."
"THIS IS THE FIRST TIME WE ARE HERE, THIS PLACE IS SO BEAUTIFUL AND FANTASTIC. IT'S A PLEASURE"
"AWESOME TEAM BUILDING ACTIVITY EXCELLENT AMBIENCE AROUND THE HILLS"